The Sonos Move is a powerful, portable smart speaker that provides exceptional sound quality and seamless integration with the Sonos ecosystem. Equipped with two Class-D amplifiers and a downward-firing tweeter and mid-woofer, it delivers rich, deep, and immersive sound. Trueplay tuning optimizes the audio based on the acoustics of the room and speaker placement, ensuring that the sound is tailored to your space and sounds great no matter where you are.
The Move is designed to be versatile and portable, making it easy to take with you wherever you go. It features a durable build that can withstand bumps, drops, and spills, and an ergonomic handle that makes it easy to carry around. It's also weather-resistant, so you can use it indoors or outdoors, rain or shine.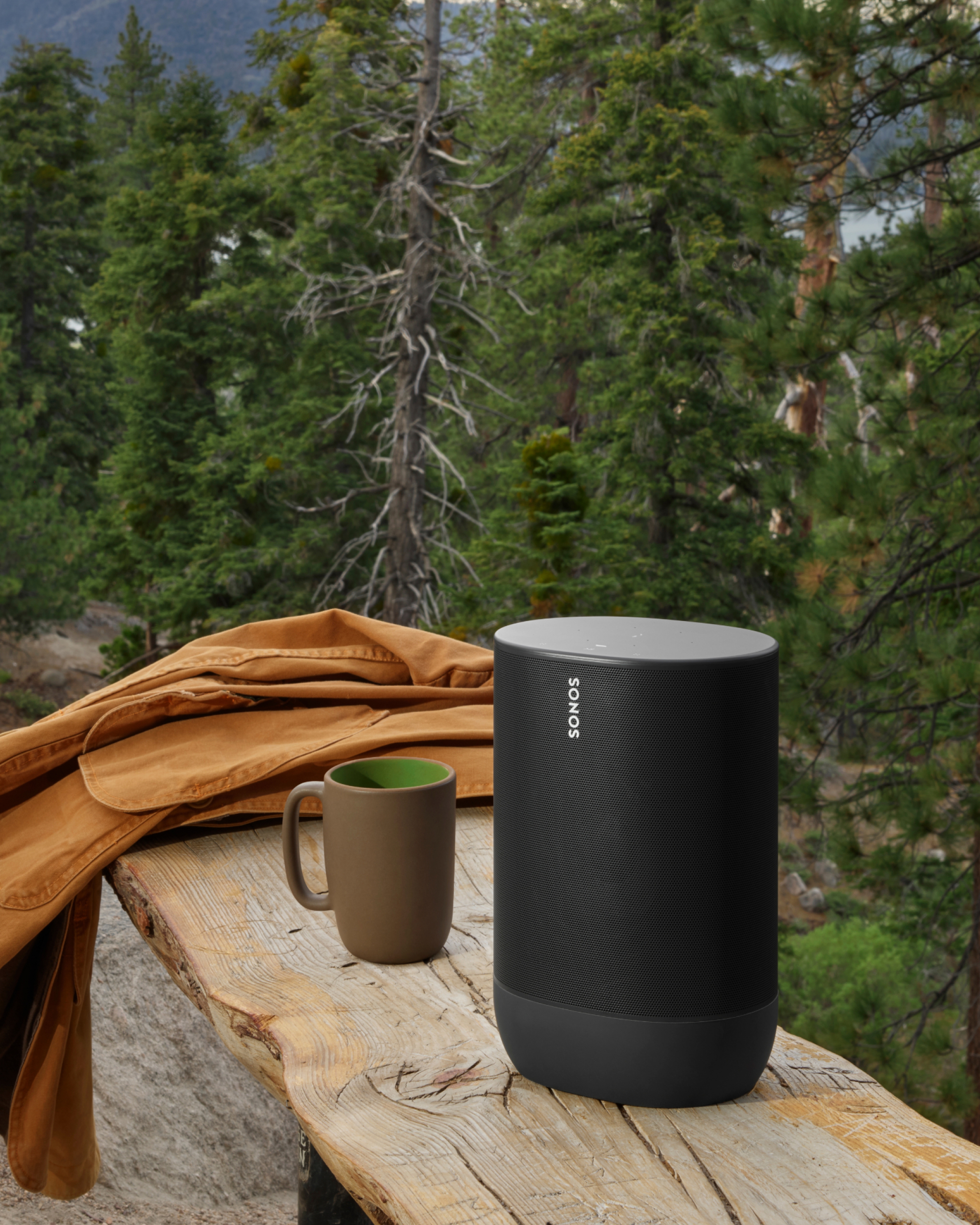 The Move is also designed to work seamlessly with the Sonos app, available for both iOS and Android devices. The app provides complete control over the Sonos system, allowing users to adjust the volume, change tracks, and create playlists. It also supports popular voice assistants such as Amazon Alexa and Google Assistant, enabling hands-free control over music playback.
With a sleek and modern design, the Sonos Move looks great in any setting. It's available in a black or white finish, and its compact size makes it easy to fit into any space. It also includes a charging dock that makes it easy to keep the Sonos Move charged and ready to go.
The Sonos Move is powered by a rechargeable battery that provides up to 11 hours of continuous playtime. When the battery runs out, simply dock the Sonos Move to the charging base, and it will be ready to go in no time.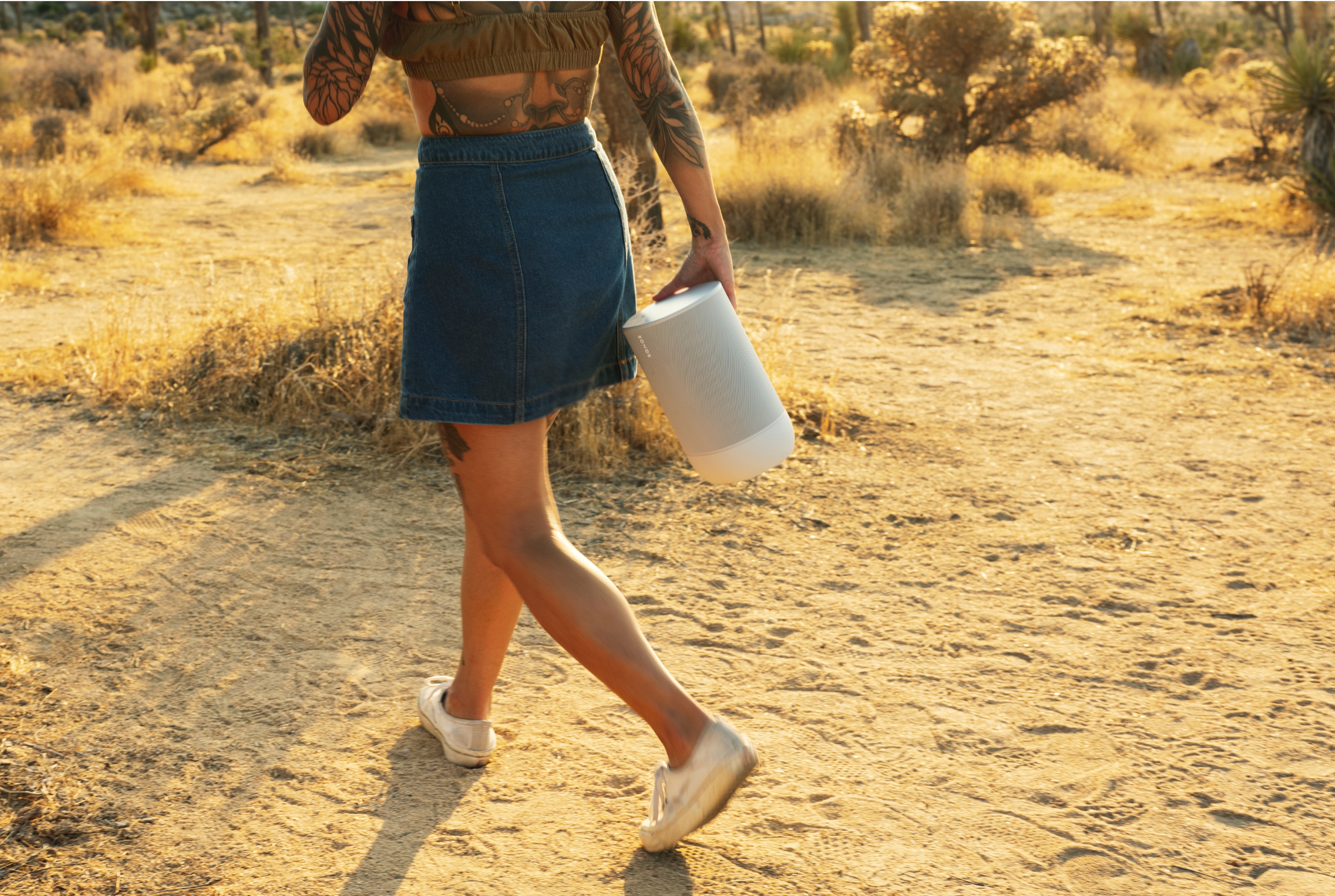 The Sonos Move is a top-notch portable smart speaker that offers great sound quality and easy integration with the Sonos system. Its durable design and weather-resistant construction make it a great choice for both indoor and outdoor use. With its sleek appearance, convenient charging dock, and up to 11 hours of battery life, the Sonos Move is the ideal solution for anyone looking to enjoy exceptional audio quality on the move.