Sonos ARC: The Premium Smart Soundbar
The Sonos Arc brings all your entertainment to life with the extraordinarily realistic sound of Arc, the premium smart soundbar for TV, movies, music, and more. Surround yourself in the story with 3D sound from Dolby Atmos, and enjoy control with your TV remote, your voice, the Sonos app, and Apple AirPlay 2.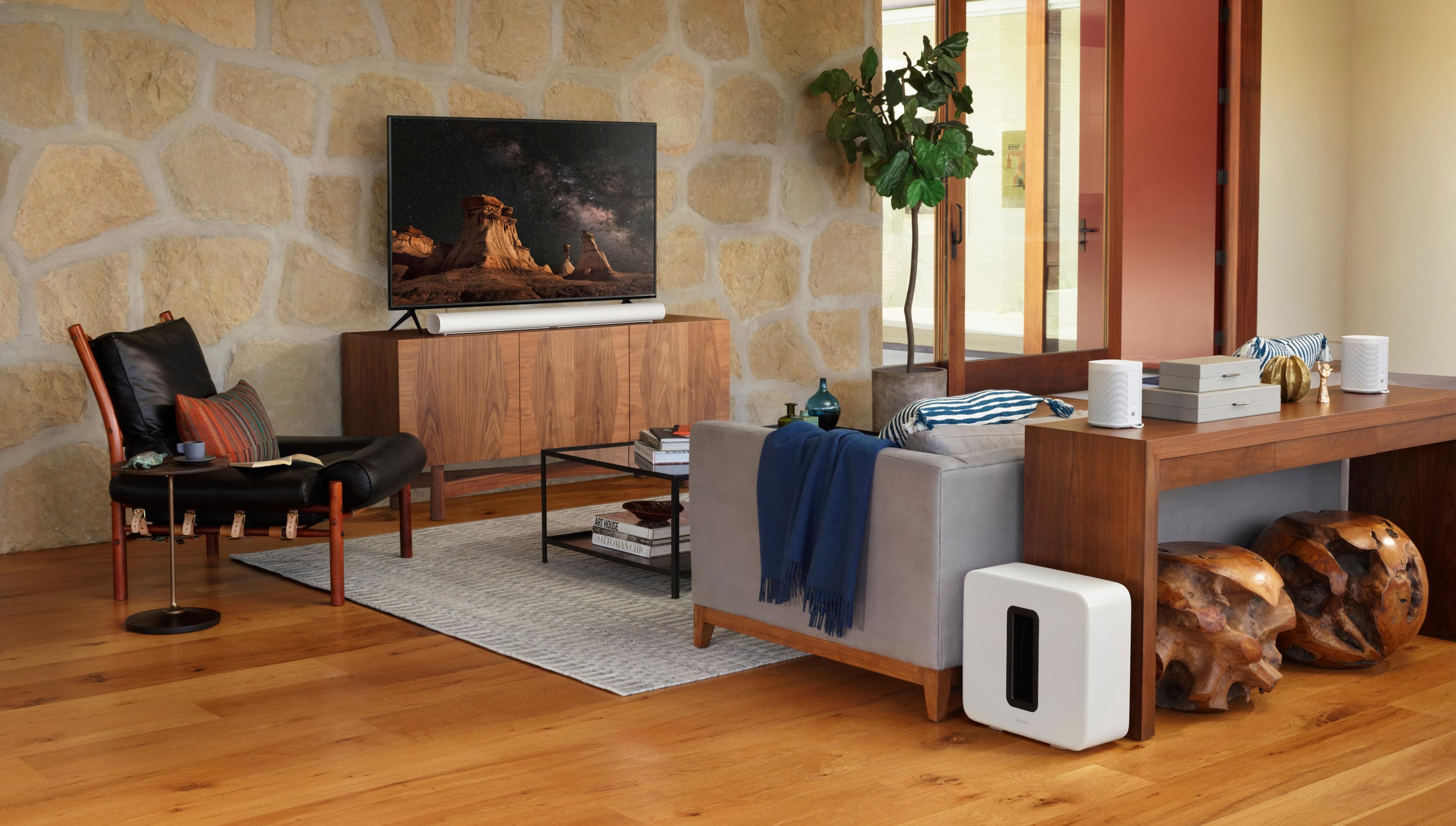 Key Features
Immersive Sound: The Arc offers a 3D sound experience with support for Dolby Atmos, delivering audio that moves all around you, creating a more immersive and cinematic experience.
Voice Control: You can control the Arc using voice commands through built-in voice assistants like Amazon Alexa and Google Assistant.
Trueplay Tuning: Sonos's Trueplay technology allows the soundbar to automatically adapt and optimize its audio performance to your room's acoustics, ensuring the best sound quality.
Wireless Connectivity: The Sonos Arc connects to your TV and other devices wirelessly, reducing cable clutter and simplifying setup.
Streaming Services: It supports a wide range of streaming services, such as Spotify, Apple Music, and more, making it easy to play your favorite music.
Multi-Room Audio: You can integrate the Sonos Arc into a Sonos multi-room audio system to play synchronized music throughout your home.
Apple AirPlay 2: This feature allows you to stream audio from your Apple devices directly to the Sonos Arc.
HDMI eARC: It features HDMI eARC (Enhanced Audio Return Channel) for high-quality audio transmission from your TV.
Night Sound: The Night Sound feature enhances dialogue and reduces loud sounds, making it ideal for late-night watching without disturbing others.
Touch Controls: The soundbar has touch-sensitive controls for adjusting volume, playback, and more.
Wall Mountable: You can mount the Sonos Arc on the wall to save space and create a clean, modern look.