Sonos PORT Network Audio Streamer
The Sonos Port is an essential component for any music lover who wants to integrate their traditional home audio system with a modern, streaming-enabled setup. This powerful device lets you connect your existing stereo, receiver, or home theater system to the Sonos ecosystem, so you can enjoy your favorite music and podcasts with the superior sound quality and convenience of the Sonos app and platform.
The Sonos Port also features a line-in port, so you can connect other audio devices like turntables or CD players and enjoy them through your Sonos system. And with its built-in preamp and adjustable volume controls, you can fine-tune the sound to your liking and get the best possible listening experience.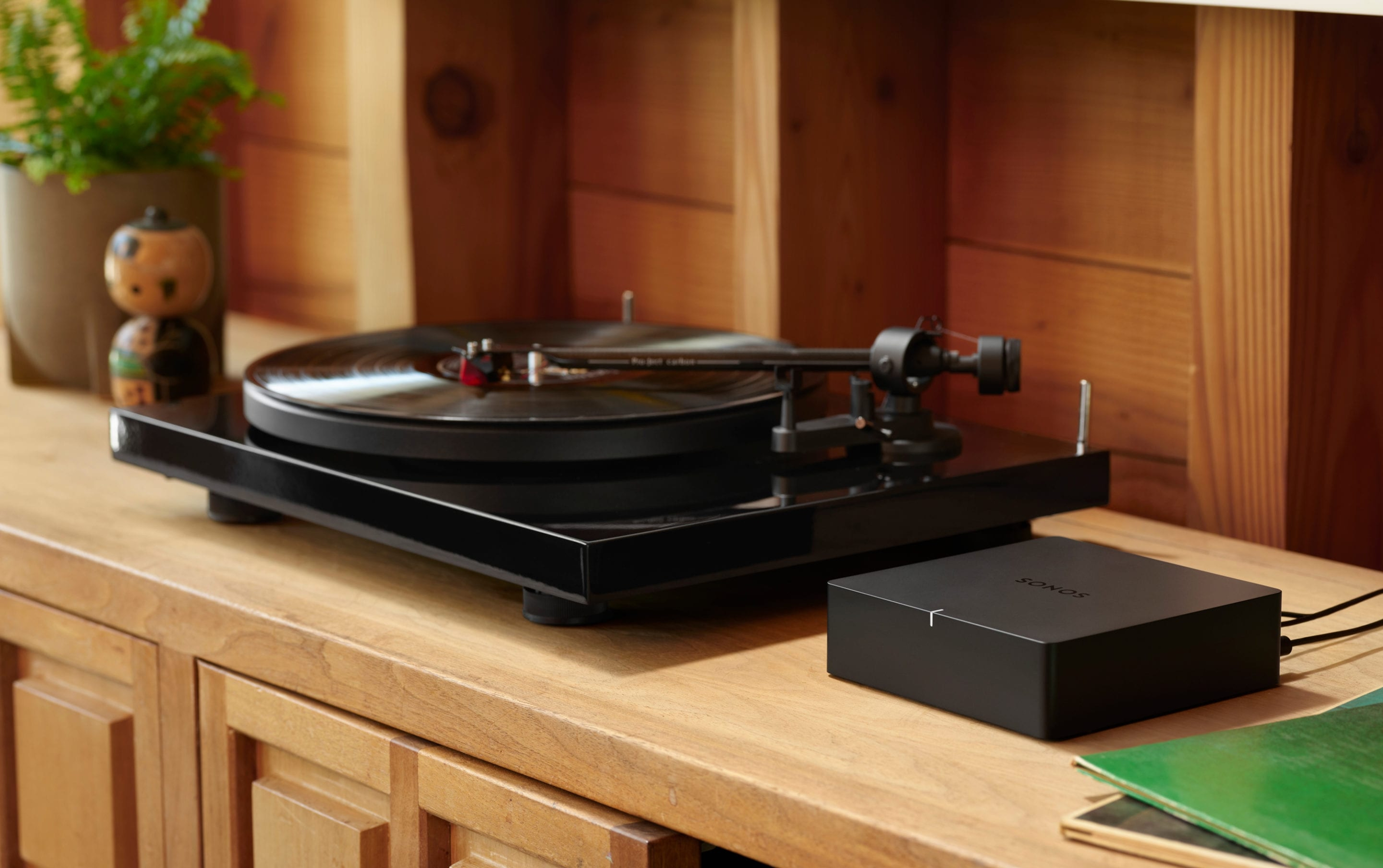 The Sonos Port features a sleek and compact design that makes it easy to integrate with your existing equipment. Plus, its robust processing power and support for high-resolution audio formats ensure that you get the best possible sound quality from your existing system.
With the Sonos app, you can easily control your music and podcasts from your phone or tablet, or even with your voice via Amazon Alexa or Google Assistant. You can use the app to access your favorite streaming services, like Spotify, Apple Music, and Tidal, or play music directly from your local music library. And with the ability to group the Port with other Sonos speakers in your home, you can enjoy synchronized audio throughout your entire home.