Epson EH-TW7100 PRO-UHD
The projector offers a high-quality visual experience with its PRO-UHD technology, delivering enhanced 4K resolution and exceptional colour accuracy. This projector is designed to provide immersive home entertainment and multimedia presentations, boasting advanced features such as HDR support, wide colour gamut, and versatile connectivity options. With its impressive image clarity and versatile capabilities, the Epson EH-TW7100 PRO-UHD Projector is an ideal choice for those seeking superior visual performance.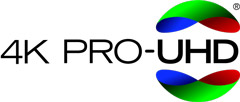 Epson EH-TW7100
4K PRO UHD
Experience a new type of 4K home theatre projection technology from Epson with proprietary dedicated processors for resolution enhancement1, HDR, and image processing. 4K PRO-UHD home theatre projectors faithfully display all your favourite content from the classics to the latest blockbusters. This isn't just a new way to watch movies — it's the best way.1 4K Enhancement Technology (4Ke) shifts each pixel diagonally to double Full HD (1920×1080) resolution. Resolution is Full HD in 3D Mode.

3LCD Technology
All Epson projectors are based on 3-chip LCD technology for amazing colour, incredible detail and solid reliability. 3LCD's 3-chip architecture dedicates an entire chip to process each primary colour – red, green and blue, continuously. Unlike single-chip technology that delivers colour sequentially, you get full-time colour. The result is vibrant, realistic images and video all delivered with 3LCD's true-to-life colour.
Amazing colour brightness with Epson
Brilliant image quality requires high colour brightness (colour light output). EH-TW8400, powered by 3LCD technology, is capable of producing White Light and Colour Light Output of 2,600 lumens in 4K enhancement resolution, delivering amazing colour brightness.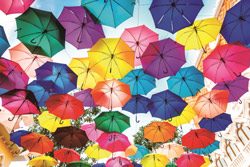 Super Resolution with Detail Enhancement
Super-resolution defines edges for standard and HD content, while Detail enhancement refines surface detail for true-to-life images.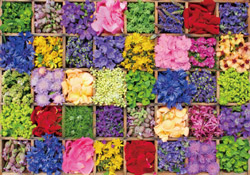 Dedicated 4K Enhancement Processor
Advanced 4K enhancement hardware precisely controls three-individual high-definition LCD chips to parallel process up to 12 million pixels of information. This new type of resolution enhancement technology results in a 4K visual experience – surpassing other forms of 4K home theatre projection.