Epson Epson EB-1450Ui interactive projector
The Epson Epson EB-1450Ui interactive projectors connect people, technology and ideas into a seamless digital experience, facilitating better communication by turning any whiteboard or flat surface into an interactive area. Featuring Full HD WUXGA resolution, a clearly readable display up to 100″, plus up to 3,800 lumens of colour brightness and 3,800 lumens of white brightness1, this touch-enabled solution supports impactful presentations. Just turn it on and write your ideas or agenda. Display and annotate content using a finger touch or gesture. Easily collaborate with local or remote participants. Then capture, save, print or email — all without a PC.
3LCD Technology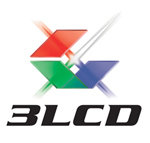 All Epson projectors are based on 3-chip LCD technology for amazing colour, incredible detail and solid reliability. 3LCD's 3-chip architecture dedicates an entire chip to process each primary colour – red, green and blue, continuously. Unlike single-chip technology that delivers colour sequentially, you get full-time colour. The result is vibrant, realistic images and video all delivered with 3LCD's true-to-life colour.
Up to 3x Brighter with Epson Projectors*
Epson projectors use 3LCD Engines that have no colour wheel with a white segment and therefore don't force a trade-off between white and colour brightness.

In fact, Epson projectors have up to 3x Brighter Colours than their leading competitive 1-chip DLP projectors*. If you are looking for business and
education projectors or 720p home entertainment projectors, know that choosing Epson projectors means up to 3x brighter colours. If you are looking for 1080p home entertainment projectors, you consistently get 2x and up to 3x Brighter Colours than competitor 1-chip DLP projectors*.
All Epson projectors list both White Brightness and Colour Brightness specifications, and all have high Colour Brightness.
* Compared to leading 1-chip DLP business and education projectors based on NPD data, July 2011 through June 2012. Colour brightness (colour light output) measured in accordance with IDMS 15.4. Colour brightness will vary depending on usage conditions.
High Brightness
Epson EB-1450Ui has a brightness up to 3,800 lumens the screen can be viewed easily from anywhere in the room, without dimming the lights.